Meet our machines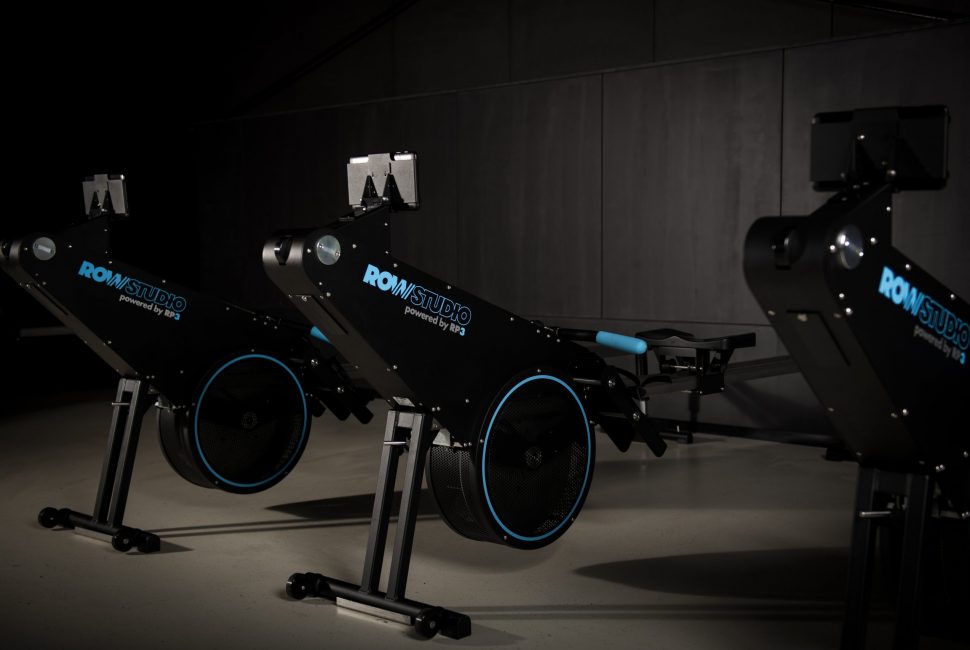 Yes! We're so happy to have our first two indoor rowers delivered! They are the RowStudio edition of the brandnew model T by manufacturer RP3. #whatever! For you the most important thing is that these machines can provide lots of fun. RP3 is the world's only indoor rower that truly simulates the dynamics of a boat freely floating on the water. The rowers can be digitally connected, creating an amazing crew experience!
Crazy efficient
On top of that, the RP3's are your body's best friend. They work out all of your bigger muscle groups, which will easily get your heart rate up and keep it there. It is scientifically proven that on the RP3 you burn more calories for equivalent power output than when cycling or treadmill running. It's crazy efficient! The fluent motion of the RP3's avoids peak loads on lower back and knees which are often the cause of injury.
Dutch Design
The first version of the RP3 rowing simulator was developed in the 1980s by former TU Delft student Cas Rekers. Nowadays the RP3 indoor rowers are used for training purposes by numerous national rowing teams, such as the teams of the United States, France, Germany and the Netherlands. The RP3 undeniably is a stunning machine and we are proud to say "RowStudio, powered by RP3".
We can't wait to introduce our indoor rowers to you. Want to be the first to know about the opening of our studio? Leave your email address on the homepage or follow us on Facebook or Instagram.