Our regular schedule of indoor rowing is on hold. To continue our mission, we have launched a new online workout program. You see our timeline with clear instructions on your screen. Our trainer gives you personal feedback. Ready to pioneer a rowing class, all the way from your living room? 
New to RowStudio? Or new to rowing?
Your first RowStudio workout will look a little like this.
THE ROWSTUDIO WORKOUTS

Focus on technique
Core and strength exercises
This workout will introduce you to the basics of rowing technique and guide you through a variety of core and strength exercises. It will be fun, challenging and guaranteed to make you sweat! Since the instructor gives plenty of personal attention this class is also perfect for those who want to refresh their rowing form and have a great workout simultaneously.

Weights exercises
Short intervals
This 45-minute high intensity training mixes intervals of rowing, weights and resistance training. It's a fast-flowing bootcamp style workout designed to crush calories, tone muscles and get results quick. Motivational instructors, killer beats and a great team atmosphere make this session not only efficient, but seriously fun.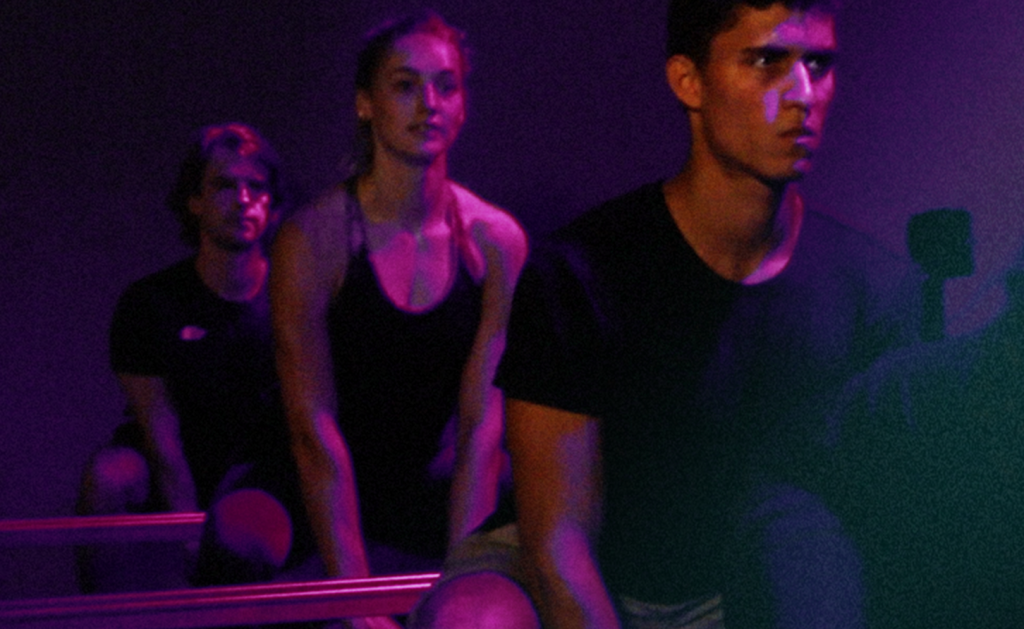 Butt, leg, and thigh exercises
Lower-body strength
This 45-minute session focusses on sculpting the booty, legs and the abs. Expect interval rowing at a high resistance, alternated with body weight exercises, isolating your glutes, abs and lower back. If killer curves is what you want, don't hesitate.
RowStudio Vital

Movement and rowing class, for 55+
Balance, and flexiblity
To stay energetic at any age, we created RowStudio Vital. With movement and rowing exercises, you train your condition, flexibility and balance.  Read more, and sign up here
Our pioneers of workouts

RowStudio's instructors are scientists of workouts. Every excersice carefully selected to give you optimal results, and every song chosen so that you push yourself past the edge. They're the best in the bizz, if we do say so ourselves. 
What is RowStudio?
We're a workout studio with a mission: pioneering (true) full body workouts, centred around team-spirit. Because burning 1000+ calories, engaging 85% of your muscles, and injury-proof rowing workouts — are better together!
🔥 1000+ calories
💪🏼 85% of your muscles
💦 Kilolitres of sweat
☘️ 0.0% stress on your joints, an injury-proof workout
Help us pioneer workouts.
Leave your e-mail address here for future exclusive offers, free tryouts, or other RowStudio happenings.